Editor's note:
When it comes to digital marketing evaluations, I am a mercenary, some of you will need steel-toed boots to read this.
Endnote.
Prelude:
I'm dedicating this to Bill Herring, chapter's 310 chair, who can now throw away his diagram.
I've been with SCORE for 5 months.
I've been the director of digital marketing for chapter 310, Valparaiso IN, since December 2019.
I have my own digital marketing agency.
I'm doing this pro bono in addition to mentoring for SCORE.
I love anything digital almost as much as I love my motorbikes.
"I ride too fast to worry about cholesterol".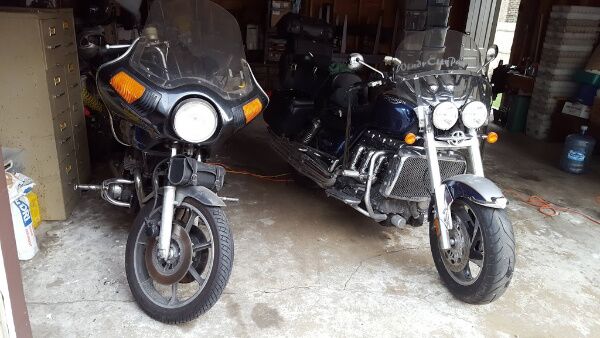 I'm involved in posting to LinkedIn, Google My Business, Facebook and 310 chapter's website.
Not touching Twitter intentionally and I think there is one more, but I don't care.
Premise:
I was troubled after listening to the social media call from Hi Per on 2/19/20.
For the record, if anyone needs to know if posting content somewhere is kosher, ask me:
My lawyer has read it – on my behalf, not for free.
I regularly get threatened by creators on Facebook and YouTube for stealing their YouTube content.
So I send them YouTube's TOS and highlight the following paragraphs:
License to YouTube

By providing Content to the Service, you grant to YouTube a worldwide, non-exclusive, royalty-free, sublicensable and transferable license to use that Content (including to reproduce, distribute, prepare derivative works, display and perform it) in connection with the Service and YouTube's (and its successors' and Affiliates') business, including for the purpose of promoting and redistributing part or all of the Service.

License to Other Users

You also grant each other user of the Service a worldwide, non-exclusive, royalty-free license to access your Content through the Service, and to use that Content, including to reproduce, distribute, prepare derivative works, display, and perform it, only as enabled by a feature of the Service (such as video playback or embeds). For clarity, this license does not grant any rights or permissions for a user to make use of your Content independent of the Service.
I never hear back.
YouTube's TOS is typical of social media.
I was listening to Emmerson Spartz speak at a Constant Contact networking event.
You know, the 33-year-old homeschooled millennial who just nailed 8 mil in VC funding.
He was clearly the most brilliant speaker I've ever heard.
After 35 minutes on stage, I went away with two great takeaways
"Never try to speak to an audience for more than 15 minutes at a time, that's their limit".
Take a five-minute break (which we did) and then go for another 15 minutes and end it – which he did.
The other take away was "make them laugh, make them angry but never make them sad".
Flashback to early last week when I got a call from corporate questioning on whether I got the artist's permission to embed a piece from LinkedIn about John Travolta on chapter 310s website?
That was a lightning bolt.
I calmly explain that embed code IS your license and permission to embed anything using the LinkedIn embed code.
If embed code isn't offered, don't bother – easy peasy.
I was asked not to post anything but original content on the website.
That's when I pleasantly ended the call with the thought in my head (before it blew up killing all 7 voices) "Censorship is contra everything to entrepreneurship"
SCORE somehow feels that as mentors we are trustworthy enough to engage mentees in their most intimate financial details, looking at their bank accounts, P&L's and tax returns, talking to bankers and insurance people on their behalf.

But we can't be trusted with the fiduciary responsibility due to the possibly of violating the copyright of an artist.

This is wrong on so many levels which is what triggered the creation of this document.
The discourse migrated from the 7 arguing voices (they always return) which muffle the tinnitus in my head, to a Google Doc where I started arranging my notes and aggregating links.
It's part of the blogging process of which this document, is the result.
On March 20th I saw a post on chapter 310s Facebook page with a picture of the coronavirus.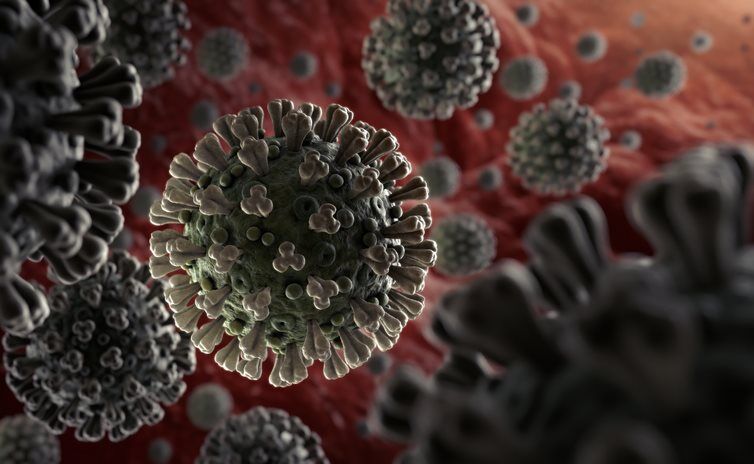 I was embarrassed for SCORE.
As I stated having learned from Emmerson Spartz one of the most brilliant communicators of the 21st century, social media like Facebook is not a place to make people sad.
People visit Facebook to seek videos about bird tricks, cats and learning how to train dogs.
They rarely ever read words on the page or listen to videos.
Reason 1 to get out of Facebook – SCORE does not do Facebook well.
I subscribe to an email called the Hustle.

A couple of millennials started it on the proverbial kitchen table 3 years ago.

They have recenly crossed over 1 million subscribers with a 70% open rate.

That's 700,000 opens six days a week.
This is how they portrayed the virus picture.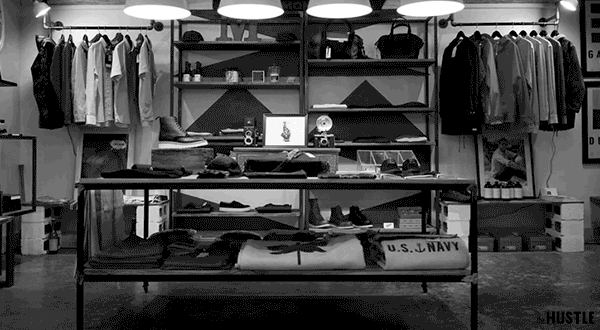 Some thought went into it trying to have a little fun.
They grew because of the excellent content they serve daily.
the Hustle's article was about the financial impact of the Coronavirus on small businesses.
It was filled with actionable and fun content.
Thanks for reminding me how miserable I am.
Have we not received all the information SCORE is pushing, 900 times a week since this nightmare began?

I now realize Hi Per and corporate have no formal experience in digital marketing – none.
At the bottom of this document, I will post some of the mentors I've used, the classes I've taken to form my digital marketing knowledge base and my 23 social media profiles.
My skillset is listed on this blog.
I look at SCORE's digital landscape with the following perspective.
SCORE volunteers are in their 60s 70s and 80s.
Although I see a lot of digital bling at SCORE meetings I know this (my) generation doesn't know a whole lot more than how to follow their kids and grandkids on Facebook, which is why there has been no discussion on social strategy – until now.
So what we have is an agency hired by corporate which became an endorsement for 228 SCORE chapters.
The speakers from the agency on the February 19 call had some very peculiar data and "answers" that quite frankly, were wrong and I will walk you through them because I'm on my 3rd cup of coffee.
By the way, I'm going to recommend SCORE abandon Facebook.
My arguments.
Because this evaluation is free, it will not read like a white paper.
Hi Per talks about "engagement".
They had all the statistics lumping all SCORE chapters into a single silo, making the data worthless.
KPIs by adgroup were not shown at the chapter level so we can not determine who's bringing down the curve.
By the way all sucessful digital marketing is driven by data, period.
I would like all of you to try something for me.
Next time you're at the bank grab a deposit ticket and write down the engagement number you saw on your chapters Facebook SCORE page yesterday.
Hand it to the teller – you know where this is going.
Engagement has no value.
So I wasn't surprised they couldn't answer my question "What kind of CPAs are you seeing?"
They didn't know what I was talking about and started guessing, "Cost Per Action?" a question not an answer
I typed "conversions".
"We'll get back to you" was the retort from Hi Per.
This is free traffic I've gotten from Facebook over the past 28 days.
A single-digit percentage of those visitors (regardless of origin) will spend an average of $55.41 having a CPA of $0.
That guides me on how much time I spend on our Facebook page.
That's what a social strategy looks like.
Here's an article on the KPI I was seeking from Hi Per known as CPA
"Without a working understanding of CPA, you risk overpaying for your customers or paying more to acquire a customer than what they're actually worth to your company.

Calculating an effective CPA is central to any robust customer (mentor/mentee) acquisition strategy and critical to the long-term sustainability of your company"
Here's another method of proving social media ROI by my good friend Christopher Penn (not the actor) who performs analytics for some of Forbes 500 corporations, as an example through his company trustinsights.
I'm in his Slack group and we've been chatting for about a year on a daily basis.
In this his video he walks you through, how to determine social ROI.
#email #marketing #analytics
Proving Your Social Media ROI at SMMW20
Don't get me started on Slack – I set up an account for our chapter – haven't had time to deploy it.
What is it with Score and email?
From Wikipedia:
Invented by Ray Tomlinson, email first entered limited use in the 1960s and by the mid-1970s had taken the form now recognized as email. Email operates across computer networks, which today is primarily the Internet.
End Wikipedia:
Email is social media.
Email has been around for 60 years (10 years longer than SCORE) and no one at SCORE is even trying to solve the problem of email avalanches in 2021.
Here's THE solution.
Slack pro membership for up to 256 people who can use it for free forever – for nonprofits.
https://youtu.be/EYqxQGmQkVw
The amount of email SCORE generates is absurd – someone needs to open some slack channels – for free.
File under suspected, now confirmed.
Nobody at corporate or Hi Per knows what social media costs.
I asked point-blank "how much is it costing onboard a mentee using social media marketing"?
Hi Per had no answer.
Corporate has no answer.
We are an organization that excels in ensuring businesses start right by correctly projecting ROI.

That's essential.
Reason number 2 to bail on Facebook – No one at SCORE knows the ROI of social.
When it comes to spending taxpayer money on social media, no one at SCORE cares.
I won't bother to get in the statistics that Hi Per displayed but I was certainly dumbfounded by the total disrespect they had for the audience when the call at 27 minutes in, morphed into a 35-minute commercial for Hi Per and their paid media plans.
That's when my blood pressure started to soar.
"Without buying ads you will get no engagement – less than 1% of the people will see your content" was Hi Per's message.
And they had pretty graphics to drive home the point to everybody who was probably listening to the recording while nodding their head up and down with approval while trying not to fall asleep – an hour – really?
Let me share with you some data from the Facebook page I manage for my wife.
Here's one reason you don't need to pay to get engagement if your content doesn't suck
Data
Mo' Data = Mo' money
Hi Per mentioned something about a dip recently in traffic and they said all that was due to A Google algorithm update a week or so ago.
Just more irresponsible reporting and another red flag because Google updates its algorithms roughly 500 to 600 times a year.
Here's a list of some of the major updates.
Reason number three to bail on Facebook – SCORE is not social
The first word in social media is social.
NO ONE EVER REPLIES TO COMMENTS on the content SCORE and Hi Per push.
90% of that content is "selling score".
How many boring videos does your audience have time for?
White women and women of color talking about how great a mentor they are, how great SCORE is or "I couldn't have done it without SCORE".
Remember that 38-second video of that cute yellow bird saying "really" into the camera"
79,000 likes on one post, more likes than all SCORE Facebook page likes combined since SCORE entered the Facebook universe.
If you're not going to be social on social don't be on social.
The awards page on 310's site is from 2018.
I closed out the 16 comments and requests on 310's Facebook page – from 2016.
They (Hi Per collectively) somehow think terms like "custom audiences" can impress.
If you want to impress me give me data I can use or at least offer a tool for determining ROAS (Return On Ad Spend).
Fun Factoid: Apple has no social media presence
Another mind-numbing aspect of SCORE's digital marketing is the assumption that every end-user on every platform SCORE posts to socially – is fine with the same content.
Minnesota gets the same ragged content as Florida.
Facebook posts are equal to LinkedIn posts.
No research or testing is performed – the definition of absurdity.
The next subsection has two parts.
First the rates Hi Per charges are gouging our seniors.
Here are some going rates for Facebook page management
PPC Agency Pricing Models (Know What's Right For You).
It gets worse.
2. Percentage of Ad Spend
In this pricing model, your PPC agency's payment is dependent on your business's ad spend budget.
This system is far more common in the PPC world than charging an hourly rate for services.
The concept, however, is similar — as your budget increases, the amount of work your agency does increases too.
Agency percentages typically range from 10-20% of ad spend, depending on the size and scope of the client.
Hi Per is at 50% of ad spend – and no one seems to care – that's downright insulting.
That data comes from this blog post:
https://adespresso.com/blog/ppc-agency-pricing-how-chose/
Another reason I do all our marketing in-house is having hired and fired 12 agencies and with a high 5 figure ad spend with them cumulatively.
I'm intimately familiar with agency work.
Through 2013 and the first half of 2014 Windy City Parrot on Facebook was reaching 3 million people a week organically
According to socialbakers (the website that aggregates social media metrics and data), WindyCityParrot.com on Facebook was the 3rd most engaged page on Facebook in the E-commerce category in Q2 April and May 2014.
Then Sheryl Sandberg moved in, Zuck's sister who worked for Bill Clinton and nuzzled alongside Sergy Brin and Larry Page (the founders) at Google for a number of years in a top-level management position.
She began the pay to play scenario to prop up Facebook stock prices.
In July of 2014, my 3,000,000 reach per week began to slide.
I originally used software to help better understand Edgerank, the original algorithm Zuckerberg wrote in his dorm room and still the basis for Instagram, to form my posting strategies.
By September 2014 reach fell below 200,000 per week.
I needed to find a way to get back my engagement.
After some expensive one-on-one coaching with Jon Loomer (below) failed to help meet my strategic goals (making more money) I turned to https://adespresso.com
You're welcome to surf through it but here's how it works.
You input X amount of images, X amount of headlines and X amount of content.
The software creates 256 unique ads.
You run ad groups with mega A/B split tests to narrow down effective ads.
At the end of 7 days, 256 ads became six ads that ran for 30 days, rinse – repeat
Data doesn't lie.
There were two problems.
I was also on Google Adwords at the and my CPA (Cost Per Acquisition of a customer) was under six dollars.
I ran $1500 a month worth of ads for 90 days on Facebook.
The best I could achieve was a CPA of $20 which was the dealbreaker for me.
Everybody talks about Google Analytics but I also use, Clicky, my Website analytics and Jetpack analytics (so I can triangulate traffic).
The Facebook conversion pixel was inflating Facebook conversions by 500% – 5000%
It was damaged much like the rest of their data.
You can't make this sh*t up
Facebook agrees to pay $40 million over-inflated video-viewing times but denies doing anything wrong
Facebook agrees to pay $40 million over inflated video-viewing times but denies doing anything wrong
Their data is so big and technology so new they really don't have a handle on it, especially security – right Mr. senator?
Further, they (Hi Per) were big on pushing boosted posts.
A couple of weeks ago Molly Randolph and her partner Chris Barbauld from the agency of the same name did one of the brightest spots of SCORE workshops I have attended.
At some point Molly fielded a question "how effective are boosted posts"?

Her answer "boosted posts have no control so I would avoid them".

'Nuff said
Reason number four to leave Facebook (and the nail in the coffin).
Corporate can somehow manage 228 chapters of social media content on multiple platforms.
Here comes the Facebook dealbreaker – the 900-pound elephant in the room – Google.
Something is rotten in the state of Denmark
I don't how much money SCORE chapters are sending to Facebook and how much SCORE pays Hi Per.
If you're a SCORE mentor you are a money person, you have to be due to the nature of our audience.
About 20 – 30 chapters are receiving Google grant money from what I can surmise.
This is a program that makes nonprofits like SCORE eligible for $10,000 A MONTH in Google Ads spend money that must be spent, monthly.
Let's do the math together – it'll be fun.
Google wants to give us $2,280,000 PER MONTH (collectively) FOR FREE so we can market to the biggest audience on the planet.

But SCORES social agency (approved by corporate) is a proselytizer for boosting ineffective $30 posts on Facebook with taxpayer (grant) money.
Let me say that again so it sinks in
Google wants to give us $2,280,000 PER MONTH (collectively) FOR FREE so we can market to the biggest audience on the planet.

But SCORES social agency (approved by corporate) is a proselytizer for boosting ineffective $30 posts on Facebook with taxpayer (grant) money.
"I think SCORE needs a mentor".
(chapter count based on Hi Per's census data of 228 chapters)
I thank Costco's Kirkland 80 proof Scotch ($17.99 for a 1.75 liter – just as tasteful as Jamesons at 37.99) to help get me through moments like this.
Recommendations:
This is not in order.
Step away from Facebook.
Put a 4 part team together.
Create a liaison for Google grants that will do all of the paperwork on a consistent basis to get every chapter's money flowing.
Get a Google Ads specialist to create keyword lists, ads and ad groups that would be controlled for a single dashboard for every chapter's Google ads account – for starters.
I have verified with Christopher Penn (video above), it can be done with a single interface.
It looks like this on Slack.
Third – have a webmaster fix all the chapter's websites.
They are navigational nightmares.
If that is not an option because of the timeline to deploy Engage from Salesforce, get a small team from SCORE – not from corporate – to virtually meet with the designers of the Engage platform for enabling design feedback before the site is built.
Fourth – Have a digital marketing director who would oversee the digital marketing directors appointed at each chapter available via Skype, Zoom, Slack, phone or texting – just not email.
All the conversations need to be live and organic not 26 thread emails.
The corporate digital marketing director would provide calls on a monthly or bi-weekly basis to discuss hands-on methods on how to do how to handle newly found website traffic and how to fine-tune their chapters conversions based upon analytics results.
I think we can get some INTERESTING normally highly paid keynote speakers even if remotely, at bargain-basement prices because of our nonprofit status.
Local directors would learn things like analytics and content marketing from experts.
I'm not going to get granular with the other social platforms because they all suffer from the same problem, they are not social.
What is the point of putting content out there if nobody is liking, commenting and SCORE is not replying to the few comments I see onmSCORE posts?
Why is so much time and money is being invested into social by SCORE when no one is being social on social media nor measuring any relevant data?
"I'm going to start a business and crack open Facebook for tips on financing, business insurance, and commercial real-estate" – said no one ever.
The subject of Email marketing will be covered in the future, but in the meantime who's watching Constant Contact's SPF, DKIM and DMARC?
BTW I send a million emails a year.
I get it.
My list of social media mentors, organizations and platforms.
Jon Loomer – before he offered his video courses he provided mentoring at $149 per hour – we chatted for 3 hours before I moved to adexpresso (above).
Gini Dietrich – Founder and CEO of Arment Dietrich, an integrated marketing communications firm.
We chat regularly in her Slack channel and I read her blog daily
I've heard her speak at Orbit Media Studios – twice
Before it went to $697 up from $249/yr.
I belonged to Social Media Examiners "club" at $49/mo for 2 years.
I think it disbanded as people lost their enthusiasm.
I've been reading Social Media Today since the first week it was published.
I follow subscribe and interact with these experts and have been doing so for about 10 years
Sujan Patel – Neil Patel – Mari Smith – Michael Stelzner – Guy Kawasaki – Joe Pulizzi – Amy Porterfield – Rand Fishkin – Larry Kim – Gary Vaynerchuk – thumbnail of their profiles.
I've been visiting Orbit Media Studios – Wine & Web (physically) monthly for 3 years (of the 8 years it's been going on).
Tomorrow night's event is virtual.
I always try to get with Andy Crestodina for 5 mins which is more educational than reading 50 newsletters on content marketing.
I'm Google Analytics Certified and Google Ads certified (both January 2020).
I've taken the Google My Business course from Google – No certification is available.
You can find me on
Skype mitch.rezman

SuperEZSystems

– this site
Allow this video to serve as a reminder that the only thing harder than trying to control social media is herding cats.
Best
MitchR
The legendary "no brown M&Ms" contract clause was indeed real, but the purported motivation for it was not.
The M&Ms provision was included in Van Halen's contracts, not as an act of caprice, but because it served a practical purpose:
to provide a simple way of determining whether the technical specifications of the contract had been thoroughly read and complied with.

As Van Halen lead singer David Lee Roth explained in his autobiography:

Did Van Halen's Concert Contract Require the Removal of Brown M&Ms?
If you want to debate me on this post – come prepared.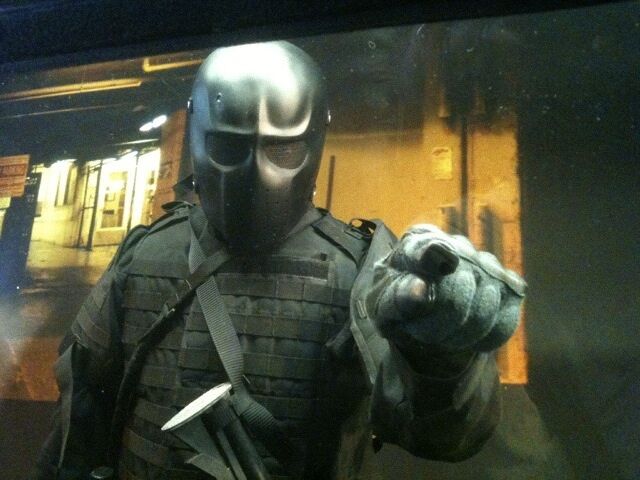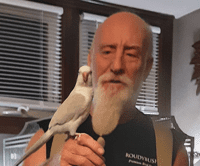 SCORE
Volunteer Mentor, Northwest Indiana SCORE
3502 words written by Mitch Rezman
Self-edited

"Write drunk, edit sober," Earnest Hemmingway.